Welcome to The Greater New Hyde  Park Chamber of Commerce
Welcome to the place where new opportunities are born.
Connect to a strong, vibrant business community with limitless possibilities.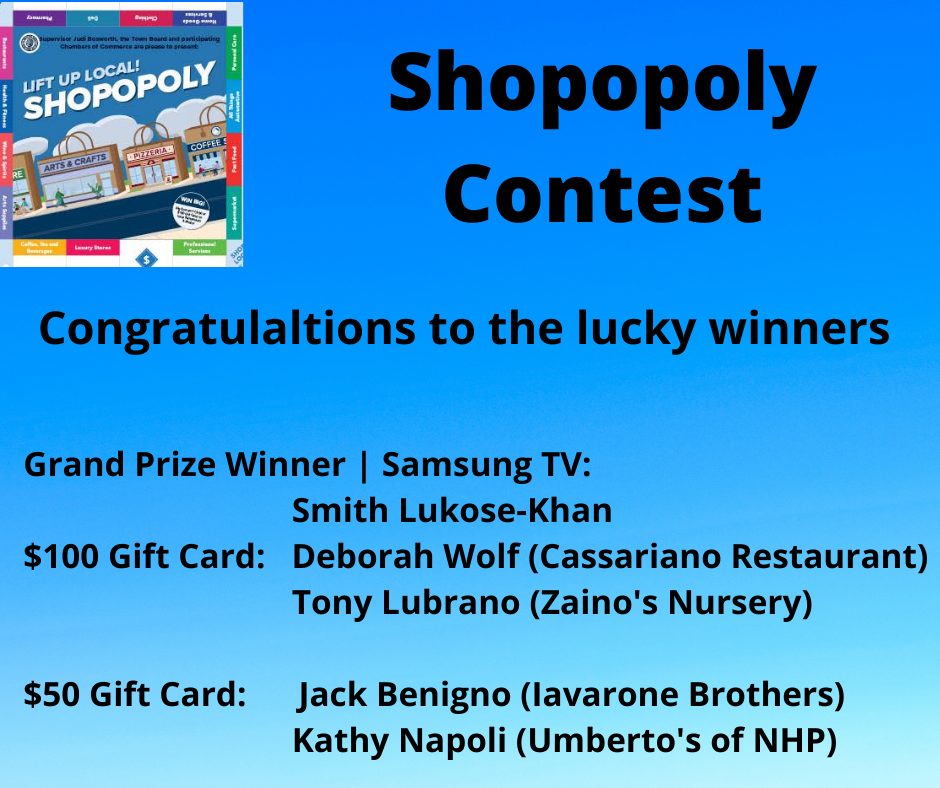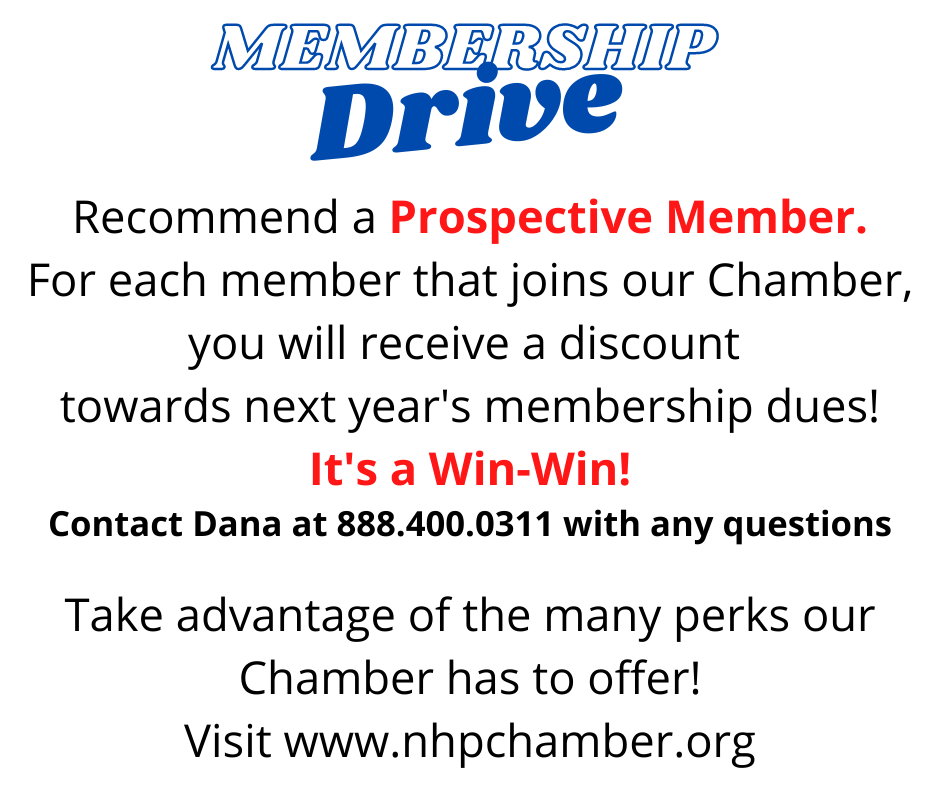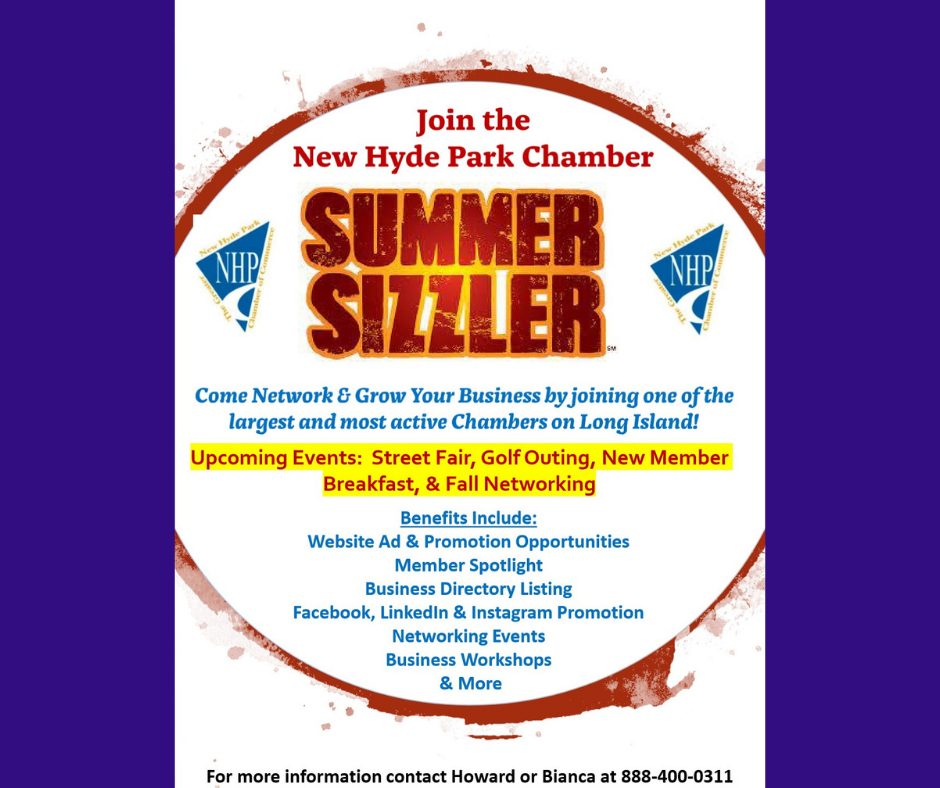 9/11 Memorial

Mark Laytin, NHP Chamber Board Member was fortunate to attend the 20th Anniversary of the 9/11 attacks,
which was also a dedication of a permanent memorial, honoring local victims of
the attack.  A nineteen foot beam from the World Trade Center wreckage has been
permanently installed as well.  The location in Manhasset Valley Park, amongst
a circle of tall trees cast a spiritual aura of healing.
Local politicians, fire departments, clergy, and citizens were in attendance. A bell
was rung after each name of the departed was read.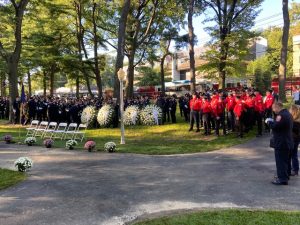 World Class Ribbon Cutting
John Perrone State Farm Insurance Agency
On Friday, August 20th the Greater New Hyde Park Chamber of Commerce
conducted a ribbon cutting for the State Farm Insurance Agency located at
1644 Hillside Avenue, in New Hyde Park.  The agency was actually opened by
John Perrone and John Perrone, Sr. during the 2020 COVID restrictions, so the
ribbon cutting was delayed until the time was right.  In addition to the Perrones
and their staff, the iconic State Farm "Jake" was also present.
Local office holders present included Lee Seeman, Town of North Hempstead
Councilwoman; Gina Sillitti, NY State Assemblymember; and Maureen O'Connell,
Nassau County Clerk.
Present from the Chamber were Cheryl Fajardo, President: and Board Members:
Donna Pagano, Saveeta Barnes, Jeanette Frisina, Larry Armstrong, Stewart Small,
Bianca O'Brien, Ed Stone, Mark Laytin, and Richard DeMartino.  Also present
were Chamber member, John Giuffre, Dana DeSimpliciis, Executive Administrator and Board Members:  Ed Powers and Howard Schneiderman.
Photos supplied by Ed Stone Photography
Red Carpet donated by Halls Carpet Inc.
Submitted by Mark Laytin
Summer Networking Meeting at K.Pacho
On Tuesday, July 27th, The Greater New Hyde Park Chamber of Commerce held its Summer Network Meeting at K.Pacho on Union Turnpike in Lake Success. It was a well attended evening of networking, Mexican Cuisine and of course a Margarita or two. Great to see everyone enjoying the beautiful evening under the tent.
Thank you to Billy and the staff of K.Pacho for their outstanding service and continued support.
Photos courtesy of Ed Stone Photography
This site provides valuable information to our members and those who live, work or want to do business in
New Hyde Park, Garden City Park, Herricks and the Lake Success Commercial Parks.
We invite you to take advantage of all that we have to offer. Whether you are looking to find a local business or
grow your business locally, we are here to help.
After more than 50 years of service to the community, the one thing we have learned for certain
and seen demonstrated time and time again is that when new connections
are made, anything is possible.
Every Day is Shop Local Day
Supporting Small Businesses in the Greater New Hyde Park Area
Click Here to fill out the form!