Welcome to The Greater New Hyde  Park Chamber of Commerce
Welcome to the place where new opportunities are born.
Connect to a strong, vibrant business community with limitless possibilities.
Welcome Our Newest
Member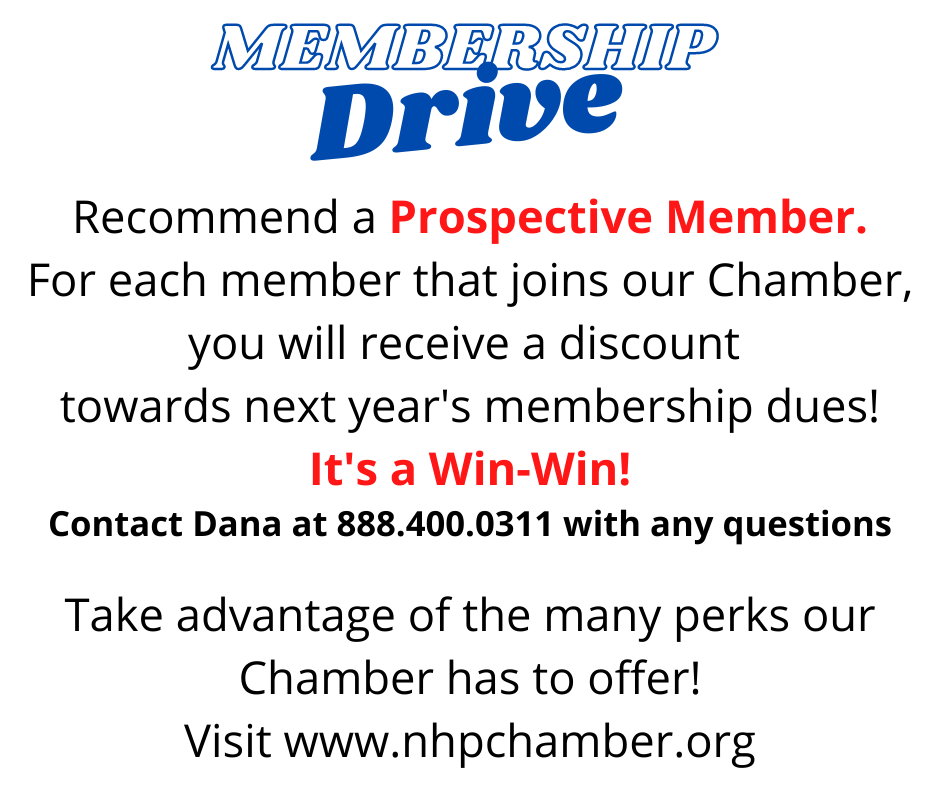 Exceptional Website

Ads in Local Newspaper

Monthly Meetings & Networking Sessions

Chamber Membership Guide

Recognition in Community Events

A Voice at the County and State Level with Representation on the Nassau Council of Chambers

Business Work Shops
World Class Ribbon Cutting
STRETCHLAB
On June 18th, the Greater New Hyde Park Chamber of Commerce hosted its world-class
ribbon cutting for new business community member StretchLab located at 1618 Marcus
Ave. across the street from Clinton Martin Park.  This location is the first of three that the
owners will open in the county.  StretchLab uses proprietary diagnostics to analyze the posture,
mobility, and flexibility of clients.  After diagnosis, an individual program is designed and
implemented by the staff, to improve the client's performance in those areas.
In addition to owners Christopher Parra, Suzanne Kraemer-Parra, and Mark Maley as they
cut the ribbon were, Nassau County Legislator Ellen Birnbaum, County Clerk Maureen O'Connell,
North Hempstead Clerk Wayne Wink, State Assemblyman Ed Ra, Chamber President Cheryl
Fajardo, several Chamber Board members, and employees of StretchLab.
Photographs courtesy of Ed Stone Photography
On Thursday, June 17th, the Greater New Hyde Park Chamber of Commerce gathered for its
annual outdoor Italian Feast at Uncle Bacala's.  The tent was jammed packed as members
were glad to be together in celebration.  Music was provided by Pat Farrell and his daughter, Sara, played the National Anthem on the Saxophone.  
Thank you to Mukti77 Petroleum, T.F. O'Brien and Massage Envy for donating a raffle and as always Ed Stone capturing the evening with his state of the art camera.
Special thank you to Peter and the staff at Uncle Bacala for always going above and beyond for the Chamber.
A great time had by all.
Photos courtesy of Ed Stone Photography
This site provides valuable information to our members and those who live, work or want to do business in
New Hyde Park, Garden City Park, Herricks and the Lake Success Commercial Parks.
We invite you to take advantage of all that we have to offer. Whether you are looking to find a local business or
grow your business locally, we are here to help.
After more than 50 years of service to the community, the one thing we have learned for certain
and seen demonstrated time and time again is that when new connections
are made, anything is possible.
Every Day is Shop Local Day
Supporting Small Businesses in the Greater New Hyde Park Area
Click Here to fill out the form!